12 Golfers Qualify At Scottish Medal Final South
Posted on 04/07/2021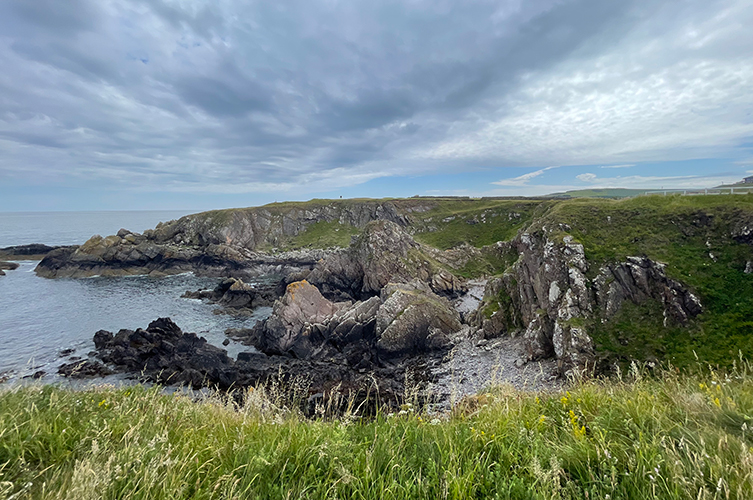 Alison Rutherford carded a superb five under par net 67 to win the women's competition at the Scottish Medal Final South event at Eyemouth.
The 12-handicapper from Selkirk was a net seven under par through her first 11 holes before dropping two shots coming home but her five under par net total was since enough to claim a two shot victory over the host club's Laura Wilkinson.
Rutherford and Wilkinson will both progress to the Scottish Medal Finals Grand Final at the Duke's St Andrews on Sunday 15 August where they will be joined by Una Fleming from the Merchants of Edinburgh Golf Club, Lynne Bruce from the Roxburghe Hotel and Golf Club, Jean Beattie from Selkirk and a second Eyemouth member Elaine Nicol.
---
Live Coverage: #SGMedalFinal
Fleming posted a net one under par 71 while both Beattie and Bruce carded level par net rounds of 72 and Nichol shot a net 73.
"It was a good day," said Rutherford. "I played the course a while ago in a club outing but didn't remember it all that well.
"I got a lot of pars on the front nine. It's probably the easier of the two nines. The back nine is trickier but I did okay. It's always nice when you play better than your handicap and especially in a tournament like this.
"It was good fun."
The concurrent men's event was won by Haddington's Derrick Hay who carded a net three under par 69 to finish two shots ahead of Graeme Burgess from Renfrew.
A net eagle on the first got the Haddington man's round off to a great start and he went on post a total nobody else could match.
"I've played Eyemouth quite a few times but that's the best conditions I've played it in," he said the day after his victory. "The weather was good and the course was in great nick. I'm going back there again today (Saturday) so it will be interesting to see what I score.
"I haven't played the Duke's course before but I'm looking forward to the challenge. It should be a great day out."
The additional four places available at the Grand Final at the Home of Golf went to Keith McParland from Craigielaw, Ewan Robertson from Stirling, Alistair Forrest from Douglas Park and Eyemouth's James Veitch.
McParland shot a net level par 72 which saw him clinch third spot one shot ahead of Robertson. Forrest and Veitch filled the fifth and sixth places on net 74.
The Medal Final South event at Eyemouth was the fifth of six regional qualifiers for this year's popular Scottish Golf Medal Finals competition with the final Scottish Medal Finals Central 2 event being staged at Balbirnie Park on Friday 23 July.
A total of 36 men and 36 women will earn places in the Grand Final at the Home of Golf on 15 August.